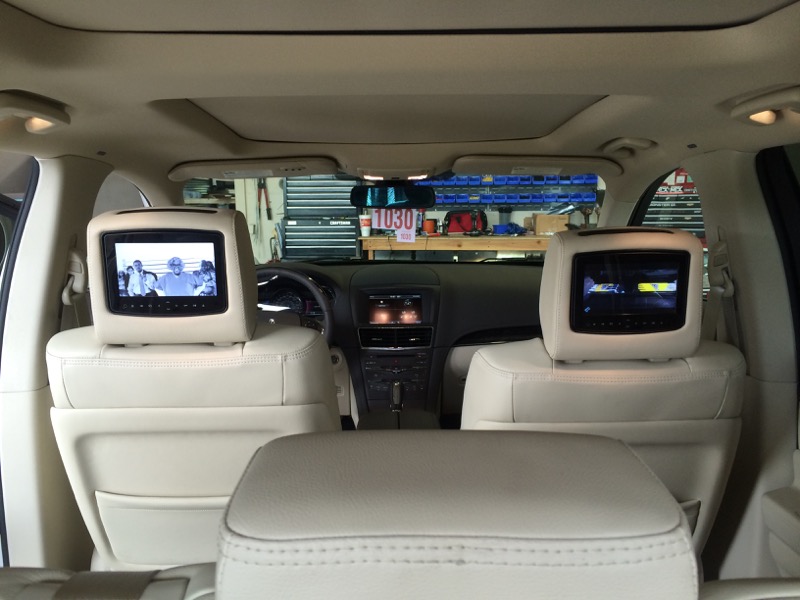 The Lake City, Florida owner of this Lincoln MKT wanted to add a video system to their vehicle. After some discussion with our sales staff, we determined that a dual headrest video system would best suit the client's needs. The client liked how our system was color-matched and looked like a factory option, at a fraction of the price.
Dual Headrest Video System Offers Separate Video Sources
The system we choose gives the client the ability to play two different video sources on each headrest. Each headrest not only includes its own DVD player, but also separate auxiliary inputs. This allows each rear passenger to watch whatever they prefer on the screen in front of them.
Numerous Audio Options
In addition to individual video, each passenger can also listen to their unique audio via wireless headphones. As with all our video systems, additional headphones are available if more passengers desire to hear the audio. We also offer the unique option of being able to have the audio from the video system to play through the factory stereo system.
If you would like to increase the driving safety of your vehicle, and have happier rear-seat passengers, give us a call. Our mobile video experts would love to talk with you about what video option is the perfect solution for your needs.