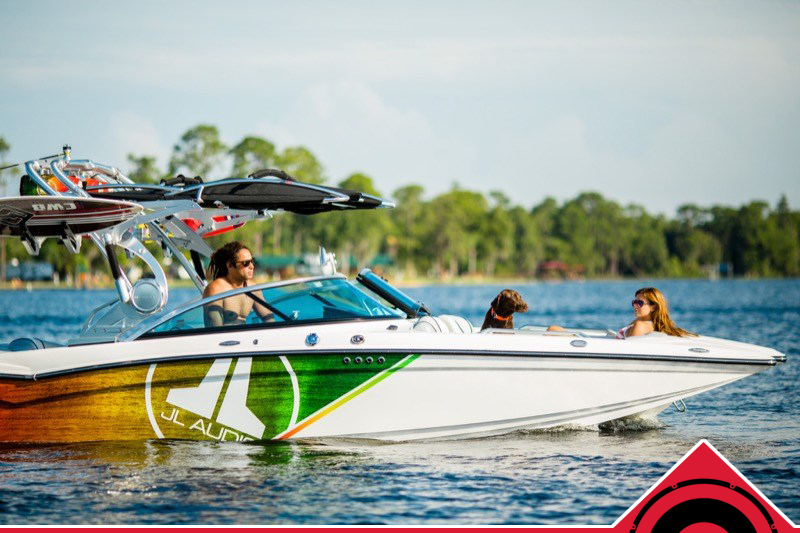 Being located in Lake City, you would expect that we have quite a bit of experience with marine audio. Our town has many lakes and is located within a short drive of many rivers and two different oceans. We have been building great sounding fresh and salt water audio systems for years. Our marine experts know what it takes to build a reliable, concert-like audio experience in your boat.
Big To Small, We Work On Them All
We have worked on just about every size boat. From small jon boats to large, center console, off-shore fishing boats, we have seen our fair share of boats. We understand that each boat needs to be looked at from a unique view. We will talk with you about your boat and find out how and where you use your boat. We strive to make every marine installation one that fits the client perfectly. We are only happy when you are happy.
We Sell Specialty Equipment Just For Boats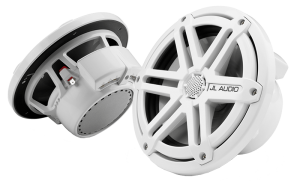 The marine environment is very harsh. Most everyone knows someone who put standard automotive grade audio equipment in a boat. We all know what ends up happening, too. In just a short time the equipment fails. It fails because it was installed in an environment it wasn't meant to be in. That is why we offer marine-specific equipment. Brands like Sony, Kenwood, and Rockford Fosgate all offer lines of marine audio equipment. JL Audio and Wet Sounds are our premier marine audio lines. They represent the best in great sounding marine audio products.
We understand the needs of a boater for many audio sources. We offer many different bluetooth equipped source unit options. In addition, most of our radios offer USB input, AM/FM tuners and even media card readers. All of these are designed to be used in the harsh marine environment, and sound great doing it!
Wake Tower Speakers
One of the largest growing product segments of the marine audio category is the wake tower speaker segment. Wake tower speakers have become more and more popular. We offer a wide range of wake tower speakers from Wet Sounds. These are purpose-built speakers for maximum efficiency and sound quality. Listening to a set of the Wet Sounds tower speakers is like hearing a concert on your tower! Not only do they sound great, but the housings are built to last for the life of your boat. Stainless-steel hardware ensures excellent corrosion resistance.
Big Bass In Your Boat
One of the most exciting parts of building a marine audio system is adding the bass. We love the challenge of finding locations to install subwoofers. While the speakers reproduce a large majority of the music content, the subwoofers really add the energy and emotion to the music. Imagine a dance club or concert that had no bass. It just wouldn't be the same! Over the years we have installed hundreds of subwoofers in boats. This vast experience has helped us to be able to predict the optimal locations and equipment to use to maximize your investment in bass for your boat.
Stop By Today
If you are interested in finding out more about our marine audio offerings for your boat, feel free to contact us here. For even better service, call and make an appointment to stop by with your boat. One of our marine experts can look over the boat with you, in person, and discuss the perfect solutions for your needs.