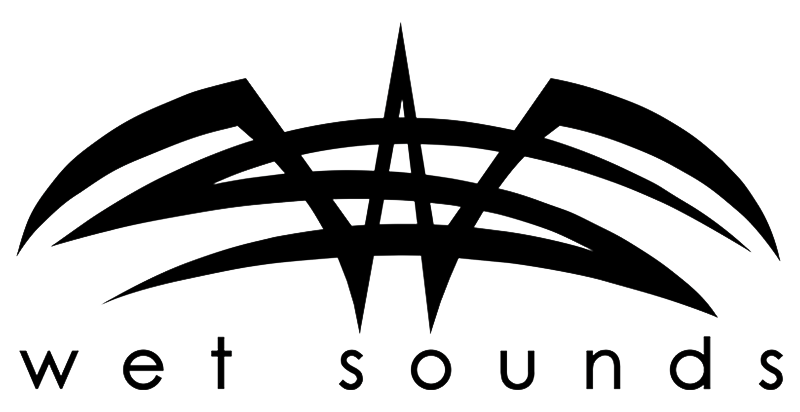 Wet Sounds™ is a marine audio manufacturer based out of Texas. Wet Sounds™ was founded by a group of audio industry veterans to deliver a new level of performance and style to the marine industry. Combining our expertise in audio and our passion for boating, Wet Sounds™, Inc. was launched to create a new level of standards as a "High Performance Marine Audio" manufacturer.
Innovative Products
Innovation is the key to our success. By pursuing new technologies, materials and a unique engineering style, we have developed award winning products. Our PRO 80 wakeboard tower speaker was named a 2007 International CES Innovations Design and Engineering Award Honoree. And the WS 420 equalizer was named a 2008 International CES Innovations Design and Engineering Award Honoree. Since 1989, these prestigious awards have given consumer technology manufacturers and developers an opportunity to have their newest products judged by a preeminent panel of independent industrial designers, independent engineers and members of the trade press.
High Performance
Until now, there have been very few options for quality wakeboard tower speakers that can deliver the output needed to reach the skier or wake boarder. The "Pro Series" tower speakers from Wet Sounds™ are built using state of the art manufacturing resulting in a robust product that will hold up in a marine environment. They were also designed and built to perform at 80 feet and beyond.
With the "XS Series" of speakers, there is finally a high performance option for marine audio inside the boat. Most marine audio speakers are not developed for extreme performance. . Pushing innovation to the limit once again, this is where the Wet Sounds XS series comes in. We developed a line of speakers and subwoofers that provide the level of performance today's boat owner's demand. Using advanced materials and a one of a kind style, the XS series is sure to impress for both form and function.
Power
The proper amplification to power your system is key to it's performance. The Syndicate series of amplifiers represents the most technologically advanced amplifiers to hit the marine industry. Advanced power supplies that pull less current and generate less heat, means that you can play your system for longer periods of time without draining the battery or worries of over heating. Add to that a sleek stainless steel chassis and you have true marine amplifiers.
Wet Sounds™, Inc. is a manufacturer with the innovation and experience to provide you with the highest performing marine audio ever. We are dedicated only to the marine industry to develop proprietary products and technologies that are not found anywhere else in the world. These products offer incredible performance and one of kind aesthetic looks. All backed by a group that knows marine audio.