Side-By-Side vehicles are becoming more and more popular. They are great for riding through the woods to enjoy nature, hunting, fishing, or working on the farm. What is even better than cruising in the open air is doing it with your favorite tunes. That is what the client that brought us this Polaris Ranger wanted, some great sounding audio to go with his new toy. After discussing his wants and needs we came up with a comprehensive plan and booked the appointment for his Polaris Ranger audio upgrade.
Wet Sounds Speakers In Custom Console
If you have been in a Polaris Ranger you know that there is enough room in the passenger area to be comfortable, but not a lot of extra space. We have worked on a number of these vehicles and come up with a great solution for them. We build custom overhead consoles to house not only speakers but also amplifiers and other electronics. This is a perfect compliment to the Ranger, because it adds much needed audio equipment without taking up any usable space. This console got a pair of Wet Sounds XS-65i coaxial speakers. These speakers use a separate woofer and tweeter for incredible full-range sound.
Wet Sounds Amplifier For Big Boost In Clarity
Riding in a Polaris Ranger at speed is fun and exciting. It is also very noisy. To help overcome not only the noise of the engine, but also the wind and road noise, we installed an amplifier in this Ranger. Again, we went with the Wet Sounds brand. Their amplifiers are designed to be in the harsh environments that this Ranger will see. We chose the Wet Sounds SYN MICRO amplifier for this installation. The SYN MICRO puts out almost 100 watts of power per channel. The SYN MICRO gets its name from its incredibly small size. The small size allowed us the ability to safely install the amplifier in the overhead console. An additional benefit of the amplifier is that it is very efficient, so the charging system in the Ranger is not overworked. With the amplifier power on tap, the Wet Sounds XS speakers now sound incredible sitting still and going down the road at full speed.
Unlimited Music Selection Thanks To Wet Sounds Bluetooth Volume Control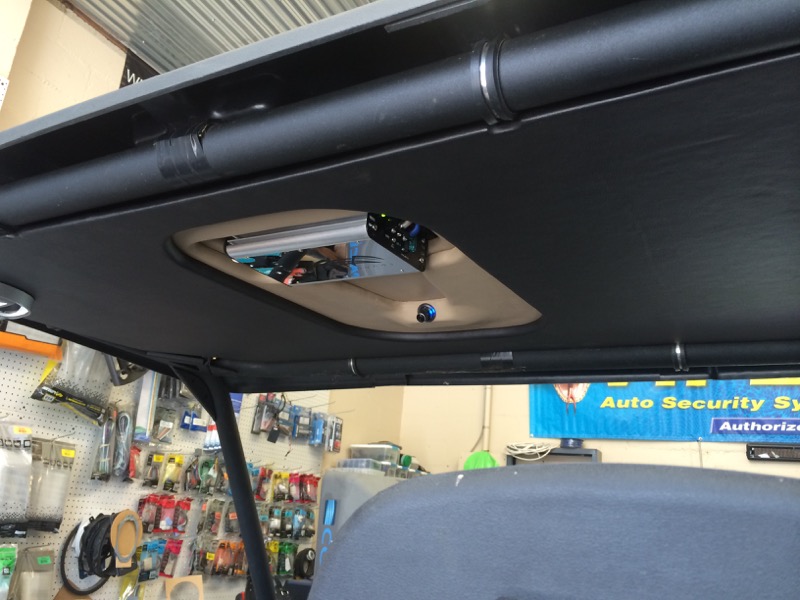 We offer a number of different audio sources for side-by-side vehicles. After our initial discussion with the client, we found that he was mainly going to use his phone for all the music he would listen to. Using a smartphone is a great option for many reasons, you already carry it with you, you can listen to any of your playlists of music stored on the phone, and you have access to any song in the world with a number of streaming music apps. To connect the client's smartphone and audio system, we installed a Wet Sounds BT-VC Bluetooth volume control knob in the console. This knob receives the Bluetooth audio signal from the smartphone and sends it to the Wet Sounds amplifier. The knob gives the client volume control as well as the ability to play, pause and skip forward and back in the song list.
Let Pinnacle Autosound Enhance Polaris Ranger Audio!
If you have a Polaris Ranger, or another side-by-side vehicle, we would love to talk with you about adding great sound audio to it. Give us a call today or contact us here for more information